Recognized as one of the best: acknowledged as one of the top 50 executive coaches in America. Global Gurus named Joel #14 on its list of top 30 global coaching experts.

Client list: Google, Amazon, Starbucks, Procter & Gamble, Bank of America, Microsoft, Oracle, Deloitte, The Ritz-Carlton, and many more.

Years of experience: 17 years of executive coaching experience.

Author: Written 7 books and over 300+ articles on leadership.

Featured in National Media: ABC News, NPR, Wall Street Journal, New York Times, Newsweek, BusinessWeek, Forbes and USA Today.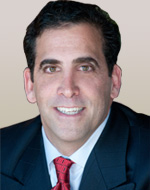 Author
Joel has written over 7 books that are read in more than 25 countries. He also has contributed to the book The Art and Practice of Leadership Coaching (John Wiley and Sons) and Leader to Leader – the award-winning quarterly journal launched by the Peter F. Drucker Foundation. Here are his 7 books:
Joel's coaching has delivered realistic and immediate results that have impacted my company's bottom line. He has a unique ability to quickly cut through personal clutter and focus on root challenges that lead to professional growth. My increased ability to direct and lead people has amplified the respect, influence, and working relationships I have with others.
Over 300+ articles: He has also written numerous articles on executive leadership for local and national publications that are free on this website!
Fulfillment@Work Newsletter: He publishes a popular weekly newsletter which is delivered to more than 10,000 subscribers around the world.
Career Advancement Blog: Provides articles, insights and tips to help toward career success.
Contact Joel Garfinkle for help with your career. Whether you are based in San Francisco, Japan or anywhere else in the world, Joel's executive coaching services will help you get ahead.
Hire Joel today.
Executive Coaching Clients
From its roots in San Francisco, Garfinkle executive coaching now serves companies throughout the United States and in countries around the world. Here is a partial list of clients who have benefited from Joel's coaching knowledge:
Google
Starbucks
Oracle
Amazon
Deloitte
IBM
NBC Universal
Microsoft
Hewlett-Packard
Charles Schwab
Cisco Systems
Bank of America
Wells Fargo Bank
Gap Inc.
Nissan
Accenture
Genetech
Peoplesoft
Intuit
Shell Chemicals
Citibank
Aetna
Coldwell Banker
Sapient Corporation
Electronic Arts
Capital City Bank
Procter & Gamble
Macromedia
Union Bank of California
Visa International
Macy's
Portland Parks Foundation
Intuit
Corning
Levi Strauss & Company
PricewaterhouseCoopers
New York Times
Morgan Stanley
BEA Systems, Inc.
Fidelity
Pacific Gas and Electric Company
The Peninsula Hotels
The Omni Hotels
The Ritz-Carlton Hotels
The Marriott Hotels
Kohl's
CVS/pharmacy
Autodesk
Ebay
Netgear
Eli Lilly
Brother International Corporation
EDS
Motorola
Williams-Sonoma Inc.
---
Many employees, managers and executives, attempting to navigate the rough waters of career advancement, discover a personal leadership coach can serve an important and constructive role. There are many circumstances in which coaching can be of benefit.

Featured and extensive interview with Joel Garfinkle for Ask an Aztec
Executive Coaching Experience
Joel Garfinkle has first-hand experience working closely with thousands of executives, senior managers, directors and employees at the world's leading companies. His more than seventeen years of executive coaching experience has provided him insight into the secrets of what turns business professionals into influential leaders, making him one of the nation's most sought after personal leadership coaches.
Selected to the executive coaching team for the UC Berkeley Executive Leadership Program.
Member of The Alexcel Group – an exclusive alliance of highly experienced executive coaches and talent management consultants in the nation.
Provided consulting to Stanford University Career Development Center.
Professional Speaker
Mr. Garfinkle is a sought-after keynote speaker and corporate trainer who is regularly called upon to address conferences across the country and around the world. He has delivered more than 1000 workshops, speeches and keynote addresses to groups such as the Commonwealth Club of California, the Pennsylvania Chamber of Commerce, the Kentucky Society of Human Resource Management, Wells Fargo Bank, Haas School of Business, Financial Women's Association, the University of California Berkeley, Marriott Hotels, Gap Inc., Cisco Systems, Charles Schwab, Bank of America, Accenture, Sapient Corporation, Pacific Gas and Electric Company, Kohl's and The Ritz-Carlton Hotels.
30 minute podcast/interview
with Joel Garfinkle. He discusses how he began his career in leadership and how YOU can crack the leadership code today.
International Change Management Consultant
Joel Garfinkle's prior experience includes working as a consultant for two of the top consulting firms in the world: Ernst & Young in Hong Kong and Accenture in San Francisco. His executive coaching background, and experience with performance improvement and change management equips him to help senior executives, vice-presidents, senior managers and directors achieve results quickly and effectively.
Through work with a wide variety of industries, Joel has developed a broad understanding of business, organizational behavior and personal dynamics. He has helped clients discover that personal leadership coaches can be critical to ensuring a productive outcome for both the employee and the company.
As an executive coach, Joel has helped:
Pete, a top executive who transitioned from managing twenty people to leading 150 employees
Sandy, a newly promoted director who learned to develop and retain top performers while creating successful peer relationships
Rick, a regional director, generated $800,000 in cost savings and $4 million in increased revenue while decreasing expenses by $1.5 million
Julie, a manager who develop an executive presence that gained the trust of her team, built a solid reputation with the company and gave her the confidence to excel
Lisa, a mid-level manager, advanced to VP in just eight months.
Andrea, a senior manager, increased her level of responsibility and became the go-to leader, despite company-wide reorganization and an acquisition.
Jorge, a director who developed a plan with phased objectives that will generate more than $60 million in new revenue over the next 12 months.
Kevin, an executive who secured a coveted position after being passed over for several promotions.
Brian, senior vice-president of a medium-sized company, created and executed a six-month plan that fast tracked him to the CEO position.
Results like these often extend beyond the client in the form of improved teamwork, enhanced relationships and a higher level of motivation throughout the company. (Don't take our word for it. Read some of the testimonials from Garfinkle Executive Coaching's satisfied clients.) Contact Garfinkle Executive Coaching if your business or organization is looking for personal leadership coaches and has need for a San Francisco-based executive coaching company.
Publications and Media
Joel has been featured in the following National Media
ABC News
National Public Radio
Wall Street Journal
New York Times
Newsweek
BusinessWeek
Forbes
Fortune
USA Today
Microsoft CIO Network
Financial Times
Kiplinger's Personal Finance
Fast Company
Talent Management
PC world
American Express Open Forum
CFO Magazine
Human Resource Executive
Parade Magazine
Leader to Leader
Leadership Excellence
Monster.com
Contra Costa Times
Bankrate.com
East Bay Business Times
Silicon 2.0 Online Tech Magazine
San Francisco Business Times
Education
Joel holds a degree in psychology from San Diego State University and has completed a three-year coaching certificate program with Coach University.
Joel Garfinkle's proven expertise is the executive coaching solution
your company needs. To learn more about his personal and executive
coaching services, contact Joel today!
Click Here