Six key competencies of a top-notch executive coach.
The success of any leadership coaching program depends on what your coach brings to the table. When you are selecting an executive coach, look for these six characteristics. When your coach can demonstrate these competencies, you are laying the foundation for success.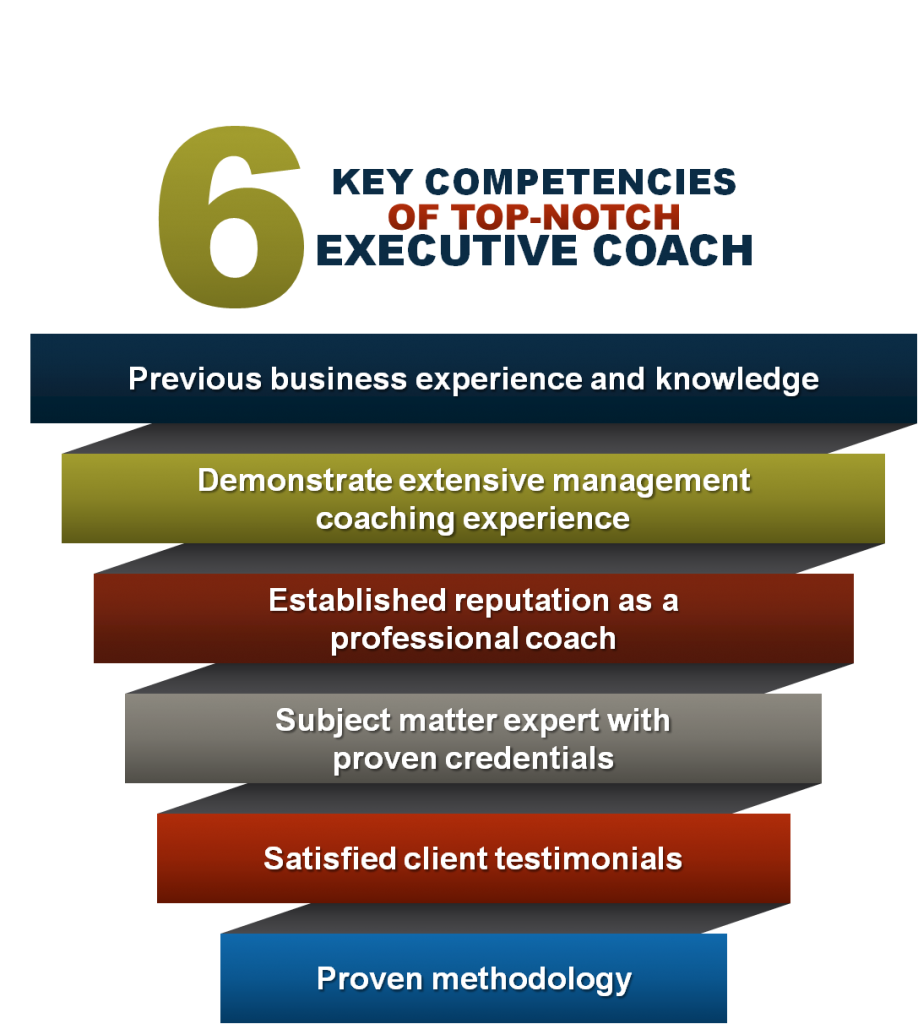 Previous business experience and knowledge. Your coach should draw from extensive business experience inside a variety of organizations. These prior experiences help the coach to understand the issues and challenges being faced by your executives.


Joel's credentials: He has worked as a consultant with two of the top firms in the world: Ernst & Young in Hong Kong and Anderson Consulting (now Accenture) in San Francisco. He has worked with a variety of business leaders to improve productivity, performance gaps and work relationships. The professional coaching insight he has gained from this prior experience in performance improvement and change management provide him with a well-rounded approach to coaching. Joel has extensive Asia Pacific experience, including work with HPG International in Hong Kong in procurement services management. In addition, he provided two five-star hotels and resorts with project management and procurement services:

Five-star luxury hotel – Peninsula Hong Kong, China
Five-star hotel – Omni Saigon Hotel, Vietnam

Demonstrate extensive management coaching experience.Ask your coach for specific examples of client engagements which prove the results achieved. Each specific coaching experience should bring fresh and innovative ideas on common workplace issues. Each executive coaching program must be customized and uniquely tailored to the coaching engagement.


Joel's credentials: As a professional coach, these are some of the results his clients have achieved:

Andrea, a senior manager, increased her level of responsibility and became the go-to leader, despite company-wide reorganization and an acquisition.
Jorge, a director who developed a plan with phased objectives that will generate more than $60 million in new revenue over the next 12 months.
Kevin, an executive who secured a coveted position after being passed over for several promotions.
Brian, senior vice-president of a medium-sized company, created and executed a six-month plan that fast tracked him to the CEO position.

Established reputation as a professional coach. The coach should present first-hand experience working through similar challenges and issues that translate across all executive coaching participants. This provides an ability to grasp an executive's situation quickly and move toward resolution.


Joel's credentials: He is recognized as one of the top 50 coaches in the U.S., having worked with many of the world's leading companies, including Oracle, Google, Amazon, Deloitte, The Ritz-Carlton, Gap, Cisco Systems, Starbucks, Visa International, Motorola, Shell Chemicals and Accenture. He has two decades of first-hand experience working closely with thousands of executives, senior managers, directors and employees. He has served companies throughout the United States and in twenty-five around the world.

Subject matter expert with proven credentials. The professional coach should be a workplace expert with specific subject matter knowledge. He or she should provide both educational and professional credentials.


Joel's credentials: He holds a bachelor of science degree in Psychology from San Diego State University and is a graduate of a recognized three-year coaching certificate program with Coach U. This comprehensive training program has trained over 30,000 coaches in 61 countries. Joel has written seven books and more than 300 articles on leadership , career advancement, keeping employees happy, building positive work relationships, improving productivity and efficiency, work-life balance, promotions, improving communication skills and surviving office politics. He also has contributed to the book The Art and Practice of Leadership Coaching (John Wiley and Sons) and Leader to Leader – the award-winning quarterly journal launched by the Peter F. Drucker Foundation.

He has been featured in the following national media: ABC News, National Public Radio, Wall Street Journal, New York Times, Newsweek, BusinessWeek, Forbes, USA Today, Microsoft CIO Network, Kiplinger's Personal Finance, Fast Company, Fortune, Talent Management, PC world, American Express Open Forum, CFO Magazine and Human Resource Executive.

Satisfied client testimonials. Every coach should have endorsements from prior clients. These recommendations will come from industry leaders who have gained tremendous value from their own coaching experiences. Here are two comments from some of Joel's recent clients. See more testimonials here.

Joel's analytical, no-nonsense style helped me to develop specific, measurable strategies to improve my effectiveness. He gave me the skills I needed for future career advancement.

I lead a global team of 23 people. Joel coached me to adopt a collaborative and transparent leadership style. Through the coaching process, I learned how to build cross-functional relationships which improved lines of communication, both up and down.

Proven methodology. Any successful executive management coaching program provides a systematic approach which produces measurable results for the engagement.


Joel's credentials: Joel's seven-step executive coaching process has produced verifiable results for his clients. With over 20 years of experience, he knows why some leadership coaching programs fail and others succeed. His firsthand executive coaching experience working with thousands of executives, senior managers, directors, and employees at the world's leading companies has shown him how the company (and the coaching participant) can gain the most from an executive coaching program. He knows how to implement the most successful executive leadership coaching programs.
Put Joel's proven track record to work for you. To discuss his management coaching services and what he can bring to your company,
contact him today.